Quick-MSDS: the experts in managing and drafting material safety data sheets(MSDS)!
These days, REACH and CLP are becoming increasingly demanding and can significantly increase your workload. However, companies often don't have the time or the resources to process all this extra work. We are aware of how important it is for you to be able to concentrate on manufacturing and marketing your products, at Quick-MSDS we can relieve you of the burden of managing your MSDSs by proposing the following services:
•    The complete drafting of your Material Safety Data Sheets
•    Updating your sheets
•    Checking your existing sheets and updating them if necessary
•    Translating your sheets into any European language
Increasingly demanding European legislation presents a new challenge for businesses, which can prove costly in both time and money for companies often lacking the necessary expertise and time for this. We offer stress-free solutions to help you overcome this challenge.
A service adapted to your needs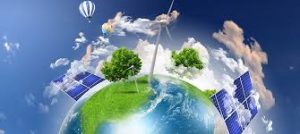 Quick-MSDS is a small, flexible company, which works closely with you to offer effective and personalised solutions for your short-term needs. A proactive team with 13 years' experience in this field can assist you in French, Dutch, English and German.
Drawing upon her experience and her extensive training with well-known institutions and some of the largest operators in the field, our manager is delighted to offer you the benefit of her expertise.
Please feel free to contact us for further information on our company and the solutions we offer.